The sermons of the Old Westbury SDA Church are all saved on Youtube, Facebook, and on the Church Vimeo Livestream
Share with your friends and family, the 3 platforms and encourage them to subscribe to the Youth Channel, like us on Facebook. Thank you so much for your support and God bless you.  
May 27, 2023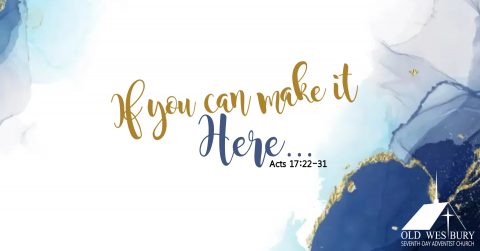 The Old Westbury SDA Church welcomes Pastor Stephen Erich as our guest speaker. You are invited to worship with us in person or online at 11 am Facebook live, Youtube or Vimeo through the church website.
Pastor Stephen Erich will deliver his sermon, "If You Can Make It Here..." based on Acts 17:22-31. The Gospel is about what God does for us, not what we do for God!
Pastor Erich is the Advent Collegiate Chaplain. He also works as a Religious Advisor for Columbia University and New York University.